The most essential trait of Sheraton Catering Service is our experience. We have been adding to our portfolio of "know-how" numerous impressive and memorable events for already more than 20 years. Throughout this time we have created our unique catering standards which are recognized and appreciated in the whole area of Poland.
Talented and specialized chefs, experienced banqueting coordinators, professional waiters and trustworthy suppliers - they all contribute to ensuring the success of your event, and keeping you calm about how each step is handled.
There is no place for routine in our activities. Together with you we are continuously on the lookout for new exciting ideas. It is our great pleasure to work with you on defining a unique concept reflecting your preferences and fulfilling all your needs.
Moreover, our energy and love for the art of cuisine in combination with the professionalism and the modern catering equipment guarantee that even the most complex concept will be perfectly turned into reality. In the end, your happiness remunerates us with great satisfaction to be the best at what we are doing.
Marcin Sasin, Chef
Marcin Sasin is the chef at InAzia restaurant. From the very start of his career his passion has been Asian cuisine. In order to explore the flavours and aromas of Asia he travels regularly to Asia to visit the best restaurants in the region, as well as tasting the famous culinary street art. In his career he has had the opportunity to work with the best Thai chefs, who have revealed to him the secrets of the most interesting cuisines of the world.
Marcin gained his experience in Thailand, Singapore, China and Korea, and now he brings the best Asian flavours to InAzia restaurant in Warsaw by using the original products and spices which he discovered during his culinary journeys. In the menu he focuses mainly on Thai, Indonesian, Vietnamese and Chinese cuisines.
Marcin has been involved in culinary art for 15 years and gained his experience in five-star hotel restaurants, including The Westin Warsaw and the Sheraton Warsaw Hotel, where he currently serves as the deputy executive chef. Marcin also works regularly with organisations that promote organic food in Europe and Asia.
Marcin Sasin joined the Sheraton, Westin and Bristol hotel's chefs in leading a culinary blog which aims to promote both a refined cuisine and sharing of a passion to create culinary works of art.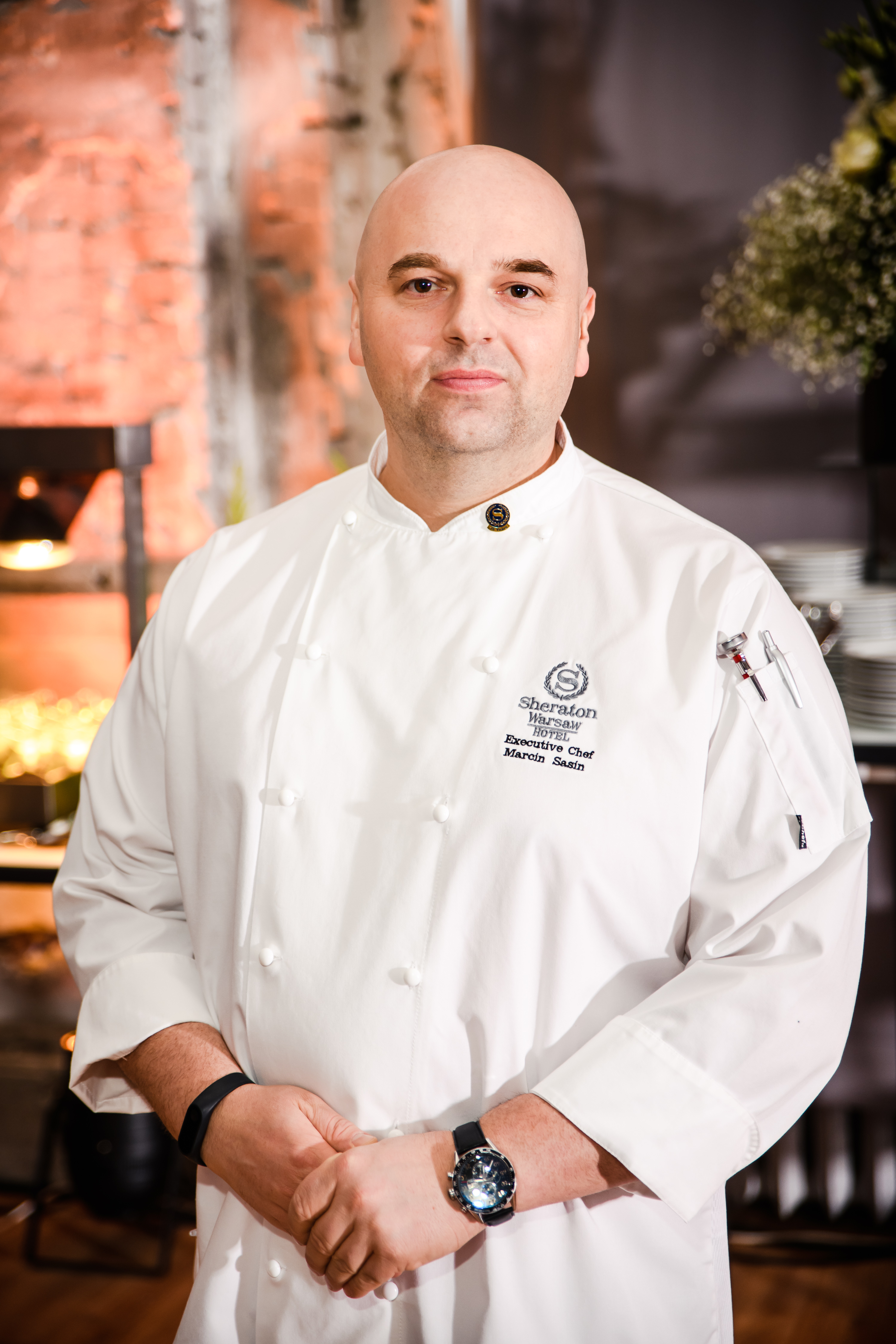 Sheraton Catering Service
Boleslawa Prusa 2WarsawPL
+48224506574 +48224506912